Sale price
$45
Regular price
Unit price
per
Elevate your home decor with the timeless black ceramic candle Mill
Our sand ceramic Mill vessel features a matte finish and a sleek minimalist design, making it the perfect complement to any decor style. With its hidden magnet, it securely holds your scented candle Fills in place, and the lid helps preserve the fragrance when not in use. To experience the mood you desire, just insert a candle Fill and light it up.
Details
Dimensions (H) 5" 

x (Diam) 3.62"

Sturdy ceramic vessel

Knurled brass knob on lid works with strike-anywhere matches

Weight 1.41 lb

Patent-pending magnetic locking system

For use with Fill Mill candle Fills only
Imported

View full details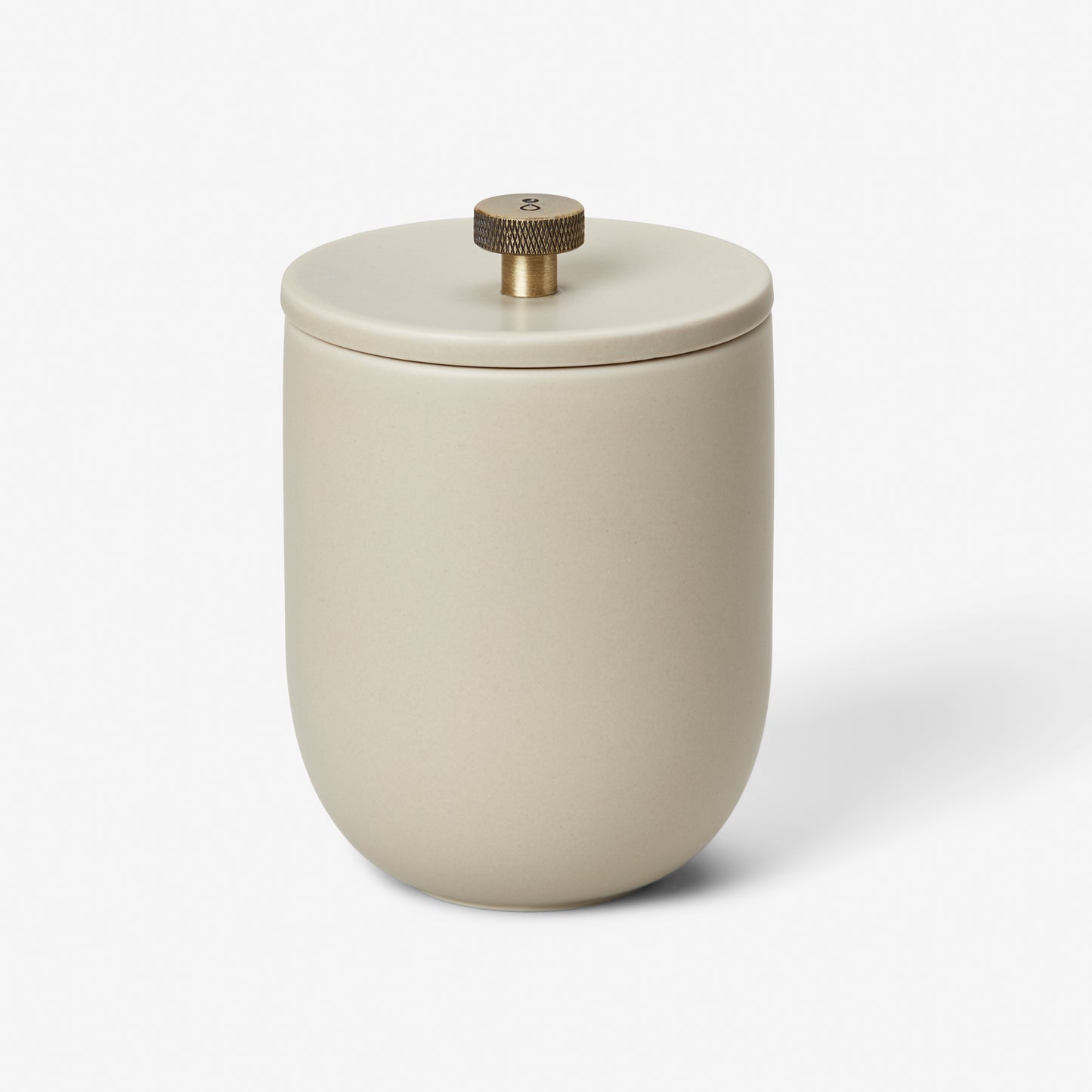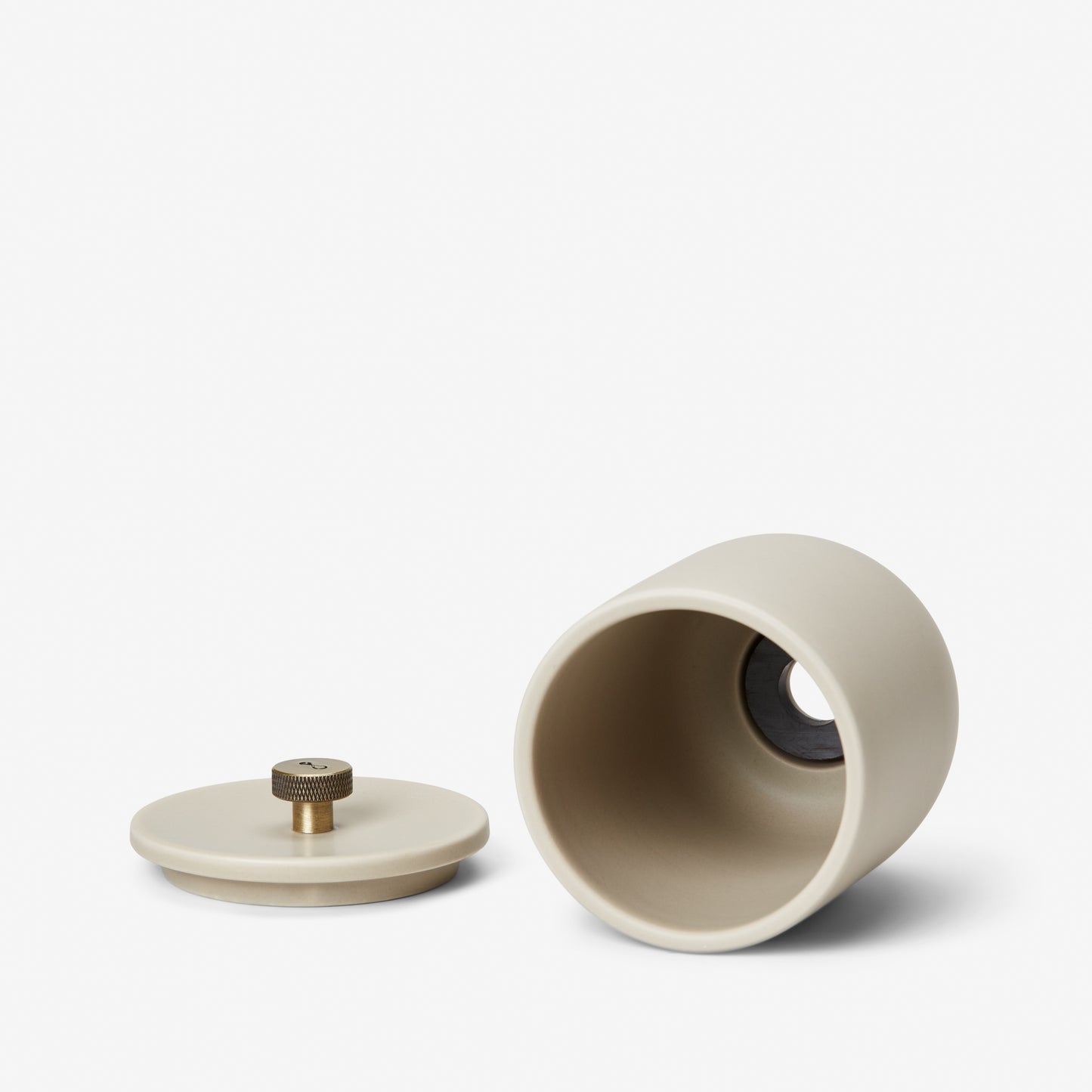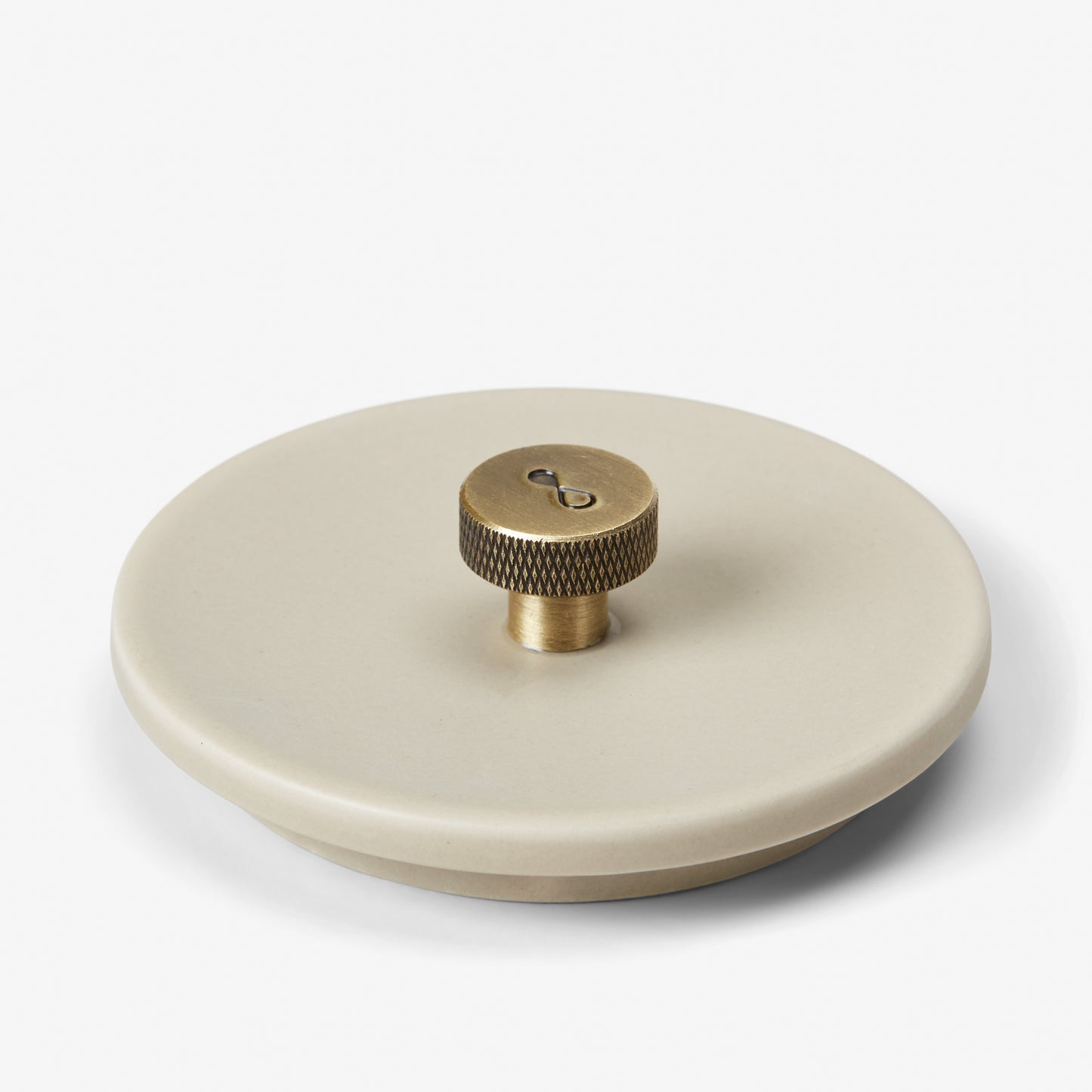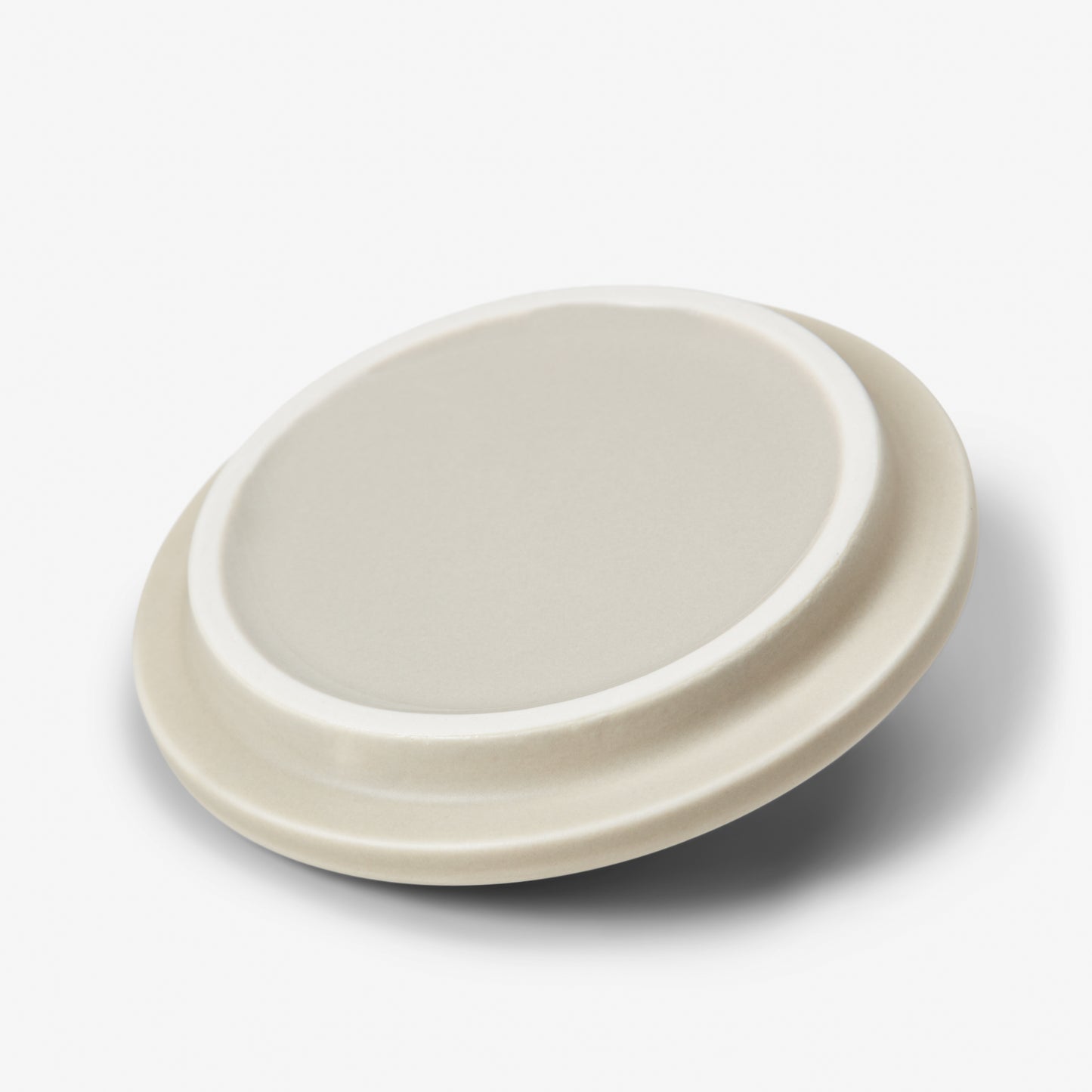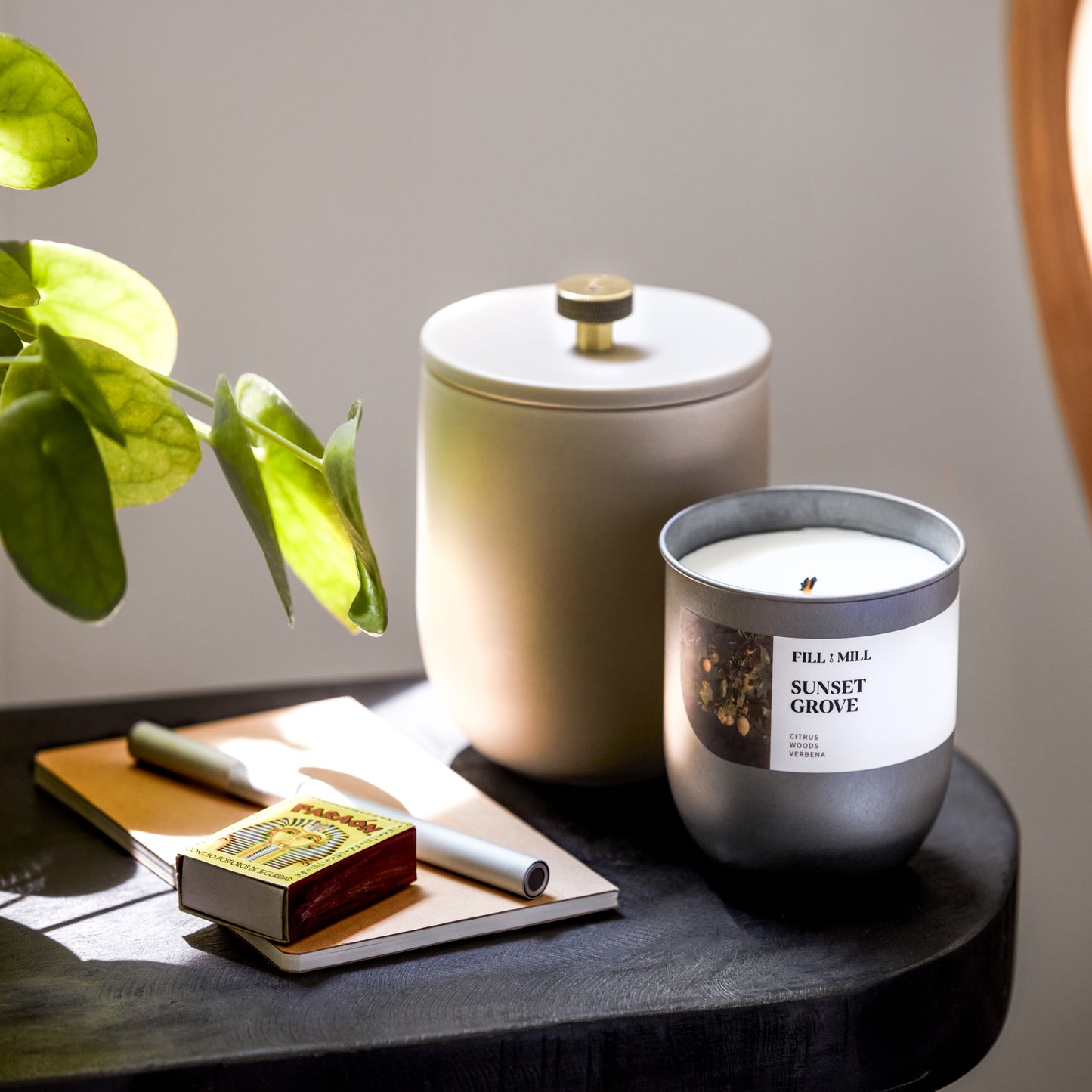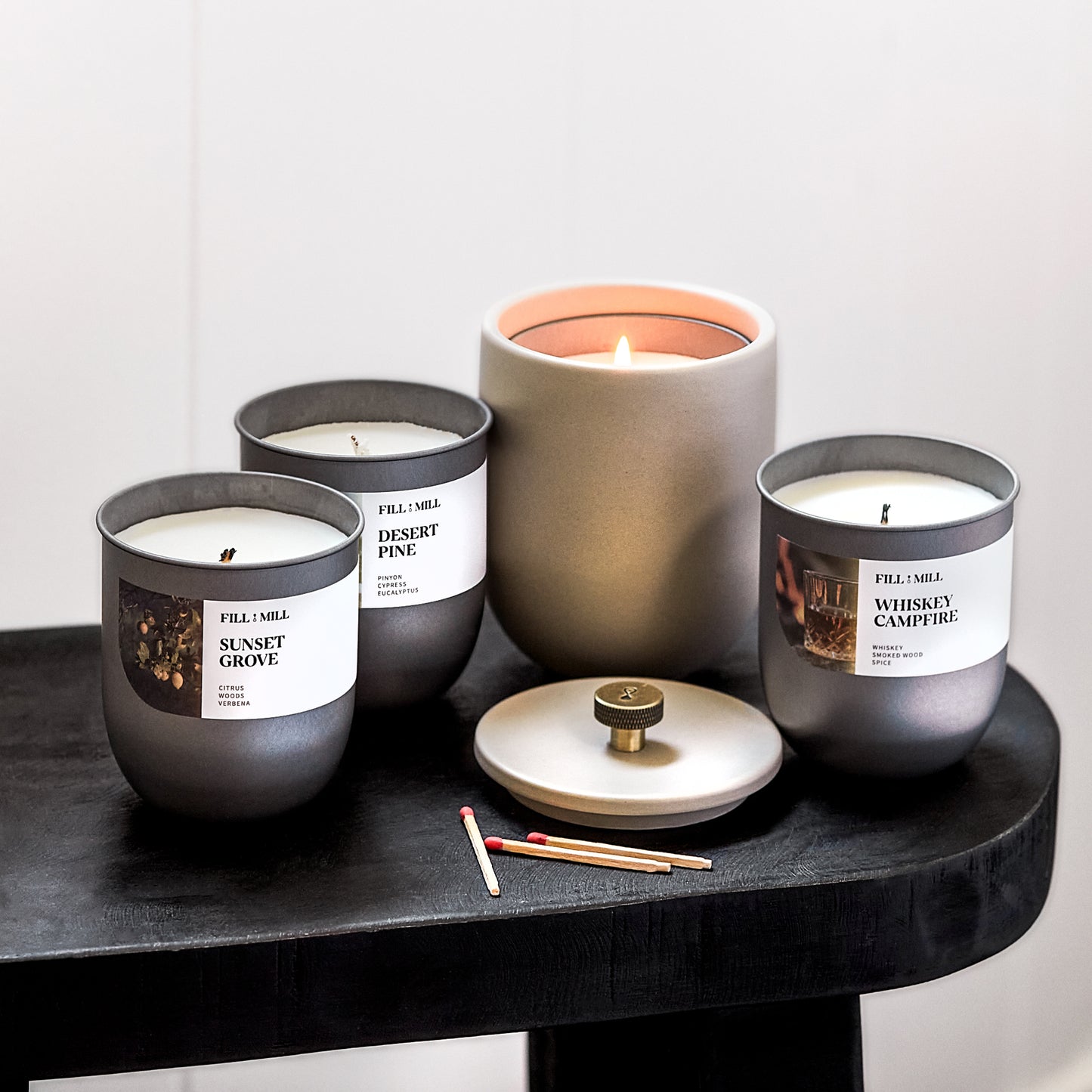 Customer Reviews
Verified01/10/23

Martie R.

Love the refillable candle system

I get so many compliments on how lovely it is…..little do people know that it is refillable which is awesome.the tins pop right in and smell amazing. Three scents to choose from and they are all rich and fill the room.

Verified01/07/23

William B.

Great Solution

I'm not a big candle guy. They're expensive and wasteful. This made for a great solution at home, AND great gift for a friend. Being able to mix and match scents and solutions is a huge bonus!

Verified01/17/23

Sebastian G.

Excellent scents, fair price

Really love the variety in scents, and would like to see more available. Great way to fill the room with an aspirational fragrance!

Verified01/12/23

Ross K.

Looks great, nice scents

I like the idea that the candles are inserts. The concrete outer container really looks nice on furniture compared to the normal glass jar. The inserts have a great scent and are long lasting.